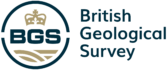 Fully online
Study at your own pace at a time to suit you.

Support
Community support from facility staff for each course.

CPD
Downloadable certificates of learning available for each method.

Lifelong access
Once you have completed the course, revisit the modules as needed.

What you need
A computer, internet access and a .ac.uk email address, enthusiasm and c. 20 hours per course.

What you don't need
Your own data, an approved grant application to a facility, to do the course in one sitting, a PhD.
Enrolment opening Spring 2024
The cosmogenic nuclide course is currently under development, and will open for registration Spring 2023. We are currently recording the videos and capturing field and laboratory footage. You can follow our developments on Facebook and Twitter @GAEAcademy. The final course will cover: The geological materials that can be targeted for cosmogenic nuclide studies The range of geological time the method can cover The application of the method for both exposure, and burial dating How to sample in the field, and how to record all appropriate information for data correction Sample preparation covering manual and SELFRAG preparation techniques Pressing prepared samples for AMS analysis The use of online calculators for data interpretation Data presentation, reporting and calibration Recent case studies and novel applications